Corporate & Office Catering Service – Elkins, WV
Full Meal Service for Small & Large Events in North-central West Virginia
"Make Your Event a Masterpiece Event!"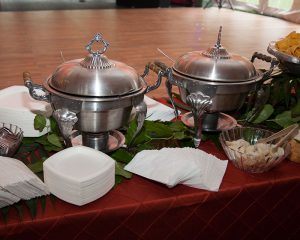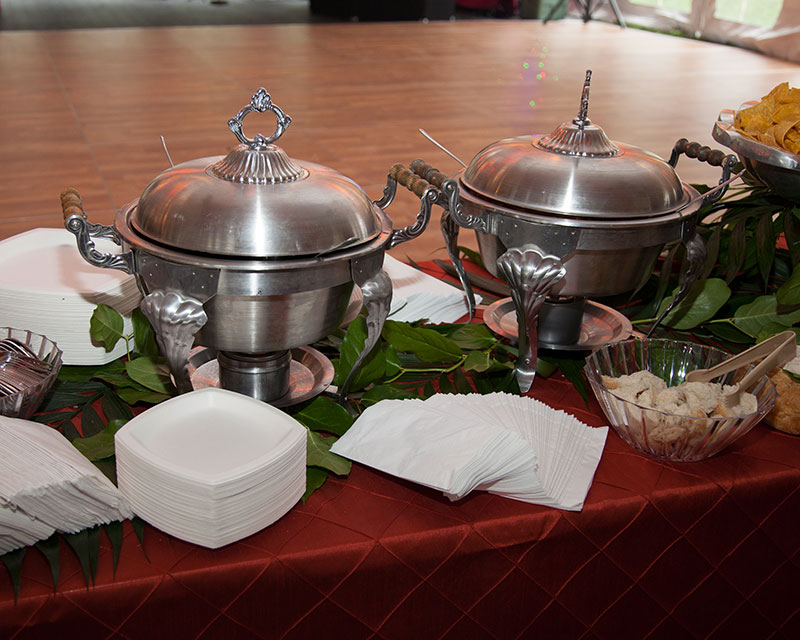 Masterpiece Rentals provides on-site catering solutions tailored to meet the needs of our corporate clients in Elkins, and throughout all of north-central West Virginia. We provide full-service meal preparation, set-up, serving, and cleanup for your banquet, office luncheon, trade show, convention, conference, or exhibition no matter how large or small. Our professional team of experienced hosts and hostesses take exceptional care to provide delicious, wholesome meals with maximum flavor appeal and freshness. Whether you are serving 9 or 900, let us help plan your next event.
Small Office Lunches
Large Corporate Events
Business Award Ceremonies
Holiday Parties
Executive Banquets
Factory & Manufacturing Service
Medical, Hospital & Healthcare Catering
Dietary restrictions are no problem. We can accommodate vegetarians, vegans, gluten-intolerant individuals, and others with special dining needs – Contact us for details.
Premium Catering – Make a Great Impression at Your Next Business Event
Seamless corporate events begin here. Planning and executing a successful business gathering involves a lot of preparation and planning. Premium catering is a must. Leave the food and beverages to us – that is our specialty. For over 27 years, Masterpiece Rentals Catering has been renowned for making business events that "wow" with delicious food that garners rave reviews every time. Our inspired culinary options and expert delivery make your event a sensation for your employees, guests, and clients. Well-fed employees are happy and productive employees. Make a great impression when you make your corporate event a Masterpiece Event!
Delicious Classic & Seasonal Banquet and Convention Catering
Are you ready to plan your event? Make it worry-free – and legendary – with Masterpiece Rentals Catering. Our exceptional team is available to consult with you. Let's discuss the delicious classic and seasonal dining options available for your breakfast, brunch, luncheon or dinner meeting. We provide an extensive variety of delicious appetizer, snack, and entree options suitable for any time of day and any business event from conventions to award banquets. Your guests will remember the food long after the speech or presentation has ended. Treat them to wonderful tastes that represent the value you place on them. Contact Masterpiece Rentals Catering to explore your options in unsurpassed culinary quality. Call: 304-637-2789.