Experienced WV Wedding Catering Company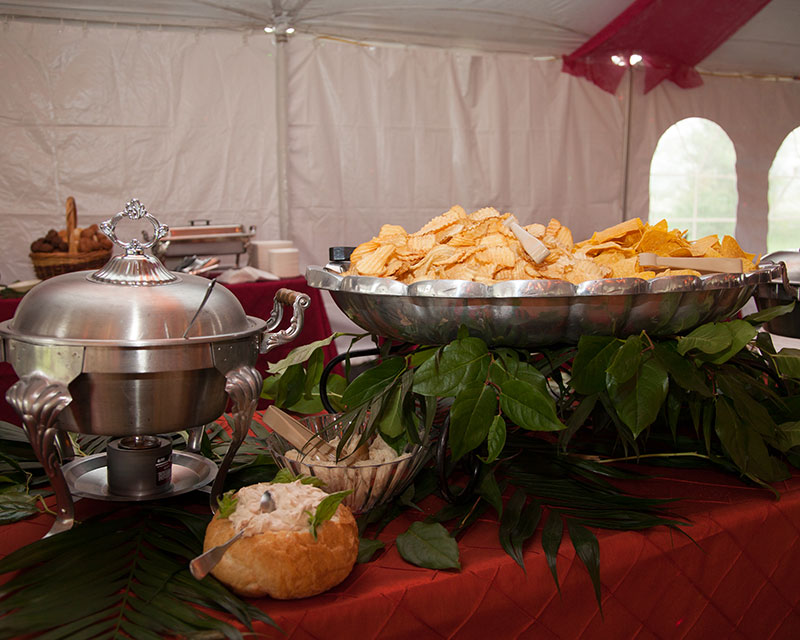 Masterpiece Rentals Inc. has exceptional catering specialists to help you create the perfect catered wedding reception. Our specialists have over 20 years of experience and are able to provide services and delicacies to enhance your wedding celebration. Our exceptional catering services can provide exquisite hors d'oeuvres and appetizer choices designed to meet your budget.
Our selection of numerous hot and cold appetizers and snack options are sure to satisfy you and your guests. We can provide a lavish assortment of delectable foods that are both tasty and appealing. Our quality cuisine meal choices are known to satisfy even the most distinguished palate.
Masterpiece Rentals Inc. has a generous selection of superb menu options that will certainly accommodate your taste and style. We can provide exquisite cuisine for small intimate receptions as well as large extravagant receptions. Perhaps a flowing chocolate fountain with generous dipping options sounds appealing, or a bubbling beverage fountain to satiate your thirst. We invite you to consult with one of our exceptional catering event specialists to see what delicious catered foods you would like to enhance your celebration.