Fountains & Accessories for
Your Special Event or Party in Elkins, WV
Fountains
Fountains are unique way to add a touch of class to your next party or any special occassion.
10 Gallon Fountain
Bubble Fountain
Punch Fountain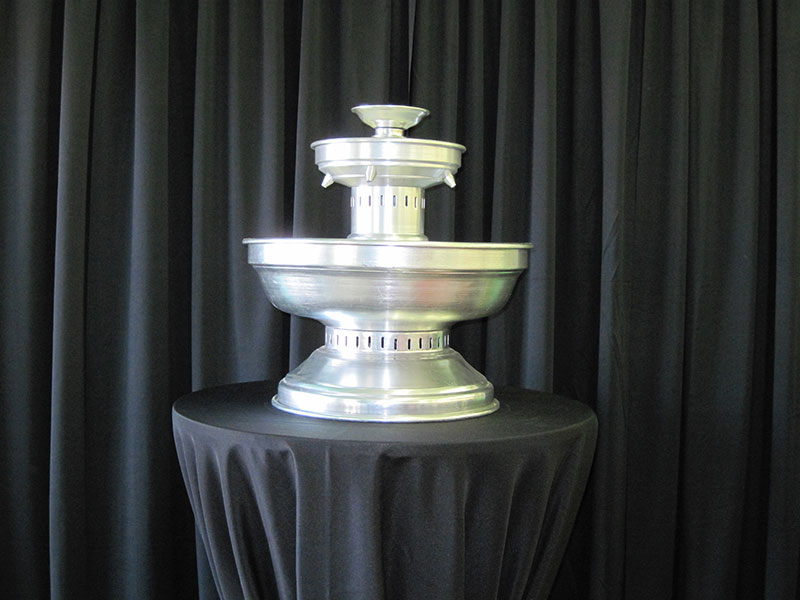 ---
Chocolate Fountain
Besides being visually striking and absolutely decadent, our large chocolate fountain is an entertaining way for your guests to be involved with any party. Choose your own array of fruits, confections or snacks and let your guests dip them into a flowing curtain of chocolate. Whether you are hosting a small, intimate gathering or an all out extravaganza, our chocolate fountain will help make your event unforgettable.
---
Accessories
Present your meal in style! We have many catering and concession accessories to help keep your food and beverages warm (or cold).
Small Round Sculpted Chafers
Punch Bowls
Insulated Food Carriers
Coolers
Cake Plates
Serving Platters
Interested in specific catering equipment you don't see here? Please give us a call!